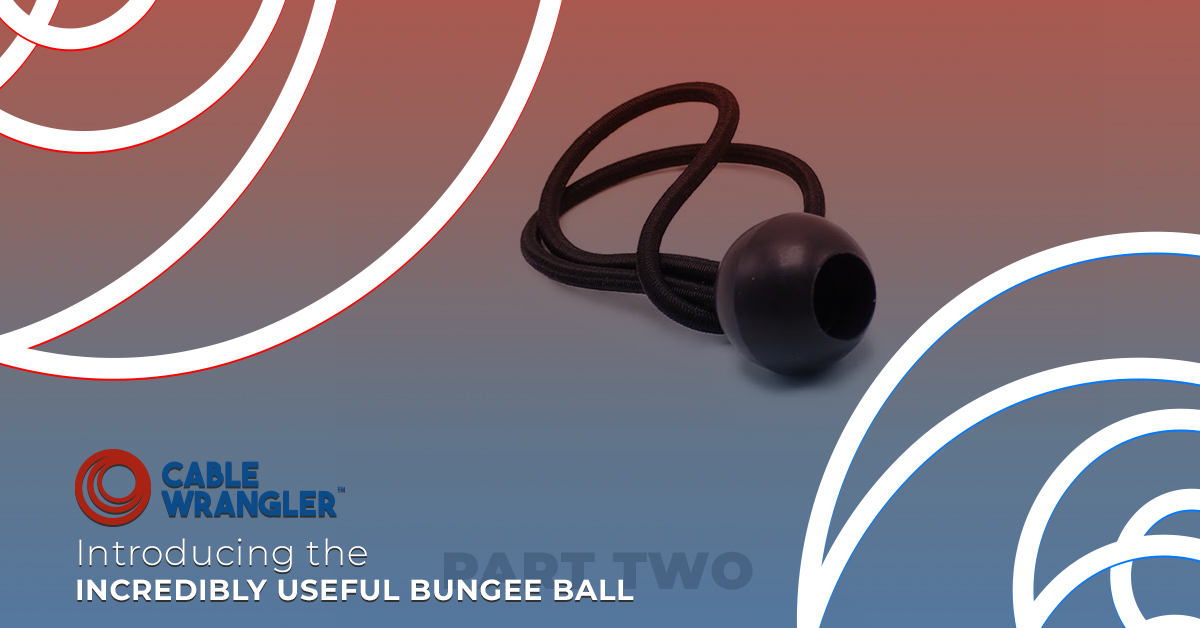 Welcome back to the Cable Wrangler blog! In our last blog post, we began talking about the various uses of bungee balls. There are over 100 uses! In our last post, we talked about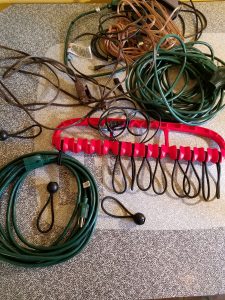 how bungee balls can secure a canopy tarp to a canopy frame and how they can be used in place of bungee cords, rope, and ties when securing your bike to your bike rack.
We also talked about how the bungee ball can be used as part of our stage and studio cable management tool. Simply loop the bungee around your guitar cords or amp cables then the ball, place the ball in the management tool, and your cords are secured and up and out of the way. Shop Cable Wrangler's online store to learn more about our innovative cable management tool that utilizes the bungee ball, or keep reading to learn more ways to use the bungee ball!   
3 More Uses For the Bungee Ball
Some of the most innovative products that can provide a ton of uses to us are the most simple. The bungee ball isn't a complex tool: it is a bungee loop that is knotted on one end and put through a plastic ball. But don't let it simplicity fool you!
Store Christmas Lights
Whether you are the type that spends days decking the house with string after string of Christmas lights, or you only have a few strands for your tree, you know the struggle of keeping your Christmas lights organized. Even if you've coiled your lights carefully, the light bulbs of one strand will probably intertwine with the cord of another, leaving you will a puzzling mess — and that's when you tried to be careful. We won't even speak about those times you just threw your light strands willy-nilly into a box. Use our bungee balls and cable management tool to store your lights. Loop the bungee around your coiled lights and place the loop over the ball, pull up, securing the light string in the bungee and place the ball of bungee ball in the management tool and say goodbye to tangled messes.

Keep Box Lids Secure
You can also use bungee balls as giant reusable rubber bands. We've all had boxes that need a little help staying shut, and a bungee ball can be just what you need to keep it together and the contents of your box in the box. Use one or more bungee balls and loop the bungee around the box.
Store RV Sewer Hose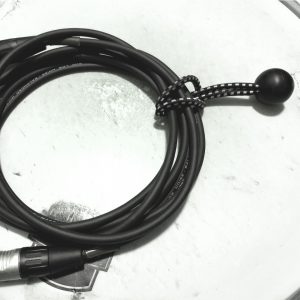 If there is one thing that we don't want to touch more than we have to and hope will stay right where we left it, it is our RV sewer hose. Having to empty the sewer of our travel trailer, RV, and other travel vehicles is a necessary but stinky task and whatever we can do to make it less of a pain, the better. To keep your sewer hose stowed and secure no matter where the road takes you, use our bungee balls. Use the bungee loop and loop it around the hose to keep it inside the storage compartment. 
If you are ready to experience better living through bungee balls, visit the Cable Wrangler online store!